RECOLLECTIONS III
My parents just recently found a long-lost envelope of photos I thought I'd share with you...





I have no idea about these shots. I appear to be signing at a school
and from the look of those sideburns, I have to be about 19.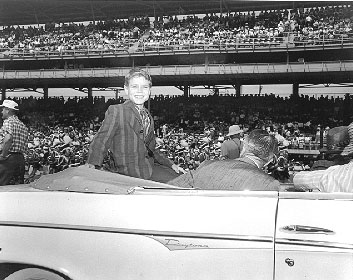 Here's the shot the Indy Hall of Fame Museum curator
found of me from the 1962 race day parade.




This year, I saw the race in style from the Mi-Jack suite -- isn't it terrific?
Check out the mural for some of these guys who were there with me:
Barry Livingston (My Three Sons), James Victor (Zorro),
Paul Petersen (Donna Reed Show), Stan Livingston (My 3 Sons), Tim Considine (My Three Sons), Donald Davidson (curator),
Billy Gray (Father Knows Best) and yours truly.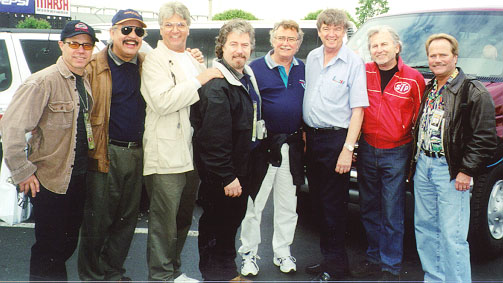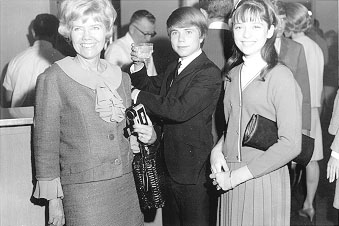 Here I am with mom and Angela Cartwright -- who is still this adorable. I e-mailed her this photo. She loved it, but didn't have a clue of where or when it was taken. You have to remember, we went to so many of these types of events. And it was often more work than play. But we look like we're enjoying ourselves wherever we are. I'd guess this to be 1962 or '63.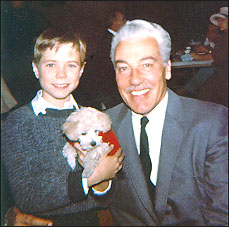 Believe it or not, I am 14 in this photo with Cesar Romero.
I was shocked when I saw the date. I would have guessed 9 or 10.
I worked with Cesar about 5 years later in "The Computer Wore Tennis Shoes", my last film.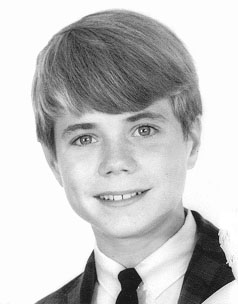 This was in that envelope, too.
I'd guess me to be about 14 here, too -- but who knows?
Maybe I'm really 21 (just kidding)!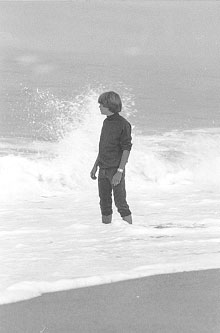 OK, Tiger Beat Magazine -- eat your heart out!
My wife, Laurie, tells me that growing up in St. Louis,
she dreamed of having a California boyfriend like this.
She got her wish...32 years later.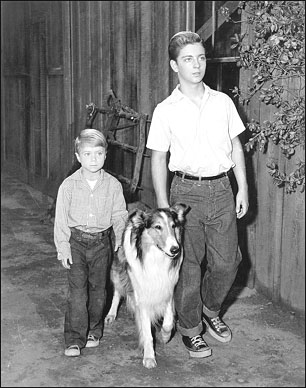 This photo was not in the envelope. It's from my scrapbook.
So far, I've ended each Recollections page with a photo of Tommy and me.
And, until I run out, I will again.
Here we are on the set, June, 1957 -- my first year on the show.




Click here to go back to the main Recollections photo page.


---
Copyright © 2006 Jon & Laurie Provost
All Rights Reserved
This site was created by DigiSYNC Media