RECOLLECTIONS II
I received lots of requests for pictures of me as a teenager, so I've devoted this page to that era. And let me say, I am VERY flattered and God, I miss my hair!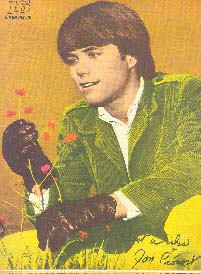 Thank goodness for 16 Magazine, right? They loved these "flower child" poses. Dig the leather gloves! I must have ridden my motorcycle to the shoot.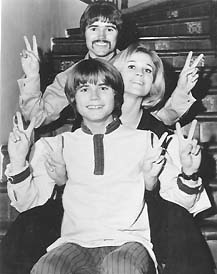 Sometimes my sister Fran and my brother Bill were asked to pose with me. They both appeared on "Lassie" from time to time in scenes in the classroom, at church or the county fair, but neither one of them was really interested in acting. Fran did go on a few auditions and was actually up for the role of Gidget...I think you know how that turned out. And as far as Fran is concerned, it worked out perfectly. She's been happily married for 36 years and is the proud grandmother of two!




Sorry this one came out a little funky, but I get a lot of questions about Sajid Kahn and Jay North. This is around the time they were doing "Maya", which means 1967 or '68. I'm still friends with Jay, but even he lost touch with Sajid years ago.




Beach shots were big during the Summer of Love.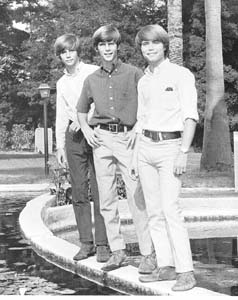 Remember the Schultz twins, Keith and Kevin? They were on "The Monroes". We were thrown together for some teen magazine shoot in May of 1968. I do remember that this was shot in a small park on Sunset Boulevard across from the Beverly Hills Hotel. The twins were younger than I was and I really never knew them very well. Does anyone have any idea where they are now?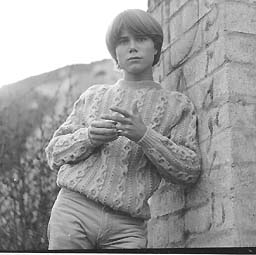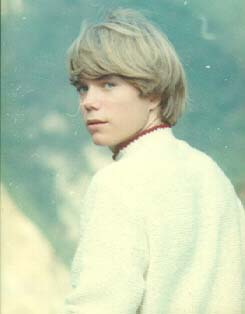 No one has ever seen these two -- not even me. Laurie found some contact sheets of pictures that were never printed.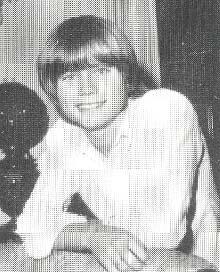 Believe it or not, I think I'm about 18 here. This was taken at my home in Beverly Hills for a fan club pic. In those days, we never worried about fans. Strangers came to our house from around the world to meet "Timmy". My mom is a real Southern belle and no one was ever turned away. Some visitors stayed for a week at a time! Mom loved meeting people. And she made it work for her, too. She used all the kids who came by to stuff envelopes for my fan club! They loved it; Mom loved it. Everybody was happy.


I closed the first page of this section with a photo of the two Lassie boys with their moms: Jan and Tommy and June and me. A lot of Tom's fans wrote to say how much they enjoyed the picture and how much they liked him and his work. He was always a good friend to me -- even when I was just a kid. Maybe I'll make it a tradition to end this page with a photo of us -- at least until I run out! This one was taken in July of 1967. Tom is 26 and I'm 17. I have no idea where we are or why this was taken. I think we both look like a couple of dorks. And my son, who wears today's big and baggy jeans, cannot believe we used to wear such tight pants. Will somebody please tell him this was cool?
Let me know what else you'd like to see. Leave me a message in the guest book. I'll make a new page soon.






Click here to go back to the main Recollections photo page.


---
Copyright © 2006 Jon & Laurie Provost
All Rights Reserved
This site was created by DigiSYNC Media