JON PROVOST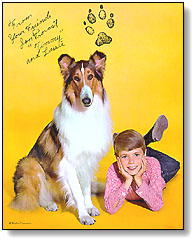 Jon Provost must have some canine in his DNA. He understands the relationship between dogs and people implicitly. Watching Jon interact with dogs has been a dearly loved pastime for generations of viewers, ever since his career-making role as Timmy in the Lassie TV series.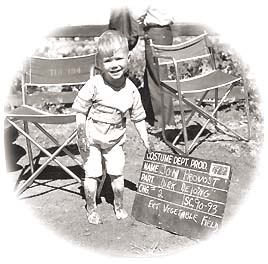 Since his early acting days – gracing screens from not-quite-three – Jon has seen it all: the trials of child celebrity; the social strain; the sex, drugs and rock 'n' roll. But these days he has a different story to tell.

In 2012, he had roles in two independent films and did the voices for an elf and a reindeer in a series of animated children's films. And in addition to being a sought-after celebrity guest on TV and radio, Jon makes regular appearances at fundraisers, autograph shows, film festivals, pet expos, trade shows, speaker's engagements and other events throughout the year. His fans are legion.
His altruism stretches to children's hospitals, animal shelters, and, closest to his heart, Canine Companions for Independence, an organization that provides extraordinary service dogs to the handicapped. He has served on its Board of Directors for more than 20 years. Jon has received numerous awards, among them The Motion Picture Council's award for Outstanding Contribution as a Humanitarian for his dedication to helping the physically challenged, the Allen Ludden Humanitarian Award presented by Betty White, and the Lifetime Achievement Award from the
Youth in Film Association.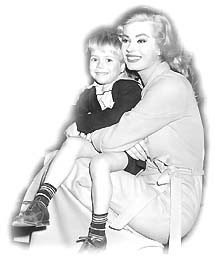 Jon's acting career began at age two when cast as Jane Wyman and Sterling Hayden's son in So Big. During his career as a child actor and teen heart throb, he worked with some of Hollywood's biggest stars: Grace Kelly and Bing Crosby in The Country Girl, William Holden in Toward the Unknown, Natalie Wood and Robert Redford in This Property is Condemned, Rod Steiger and Anita Ekberg in Back From Eternity, Clint Eastwood in Escapade in Japan, Kurt Russell in The Computer Wore Tennis Shoes and on television with stars like Kim Novak, Jack Benny, James Garner and everyone's favorite talking horse, Mr. Ed. By the time Jon turned 19, he'd worked in show biz 16 years. Amid plentiful job offers, he left the only life he'd known for college in Northern California, eventually settling to raise a family in Sonoma County. He lives there still with his second wife, Hollywood writer, Laurie Jacobson. Of his many accomplishments, he is most proud of his children, Ryan, 29, and Katie, 27.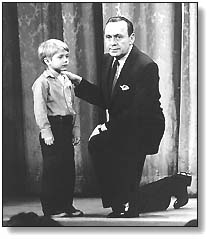 In 1990, Jon made a decision to return to television in The New Lassie with Dee Wallace. He received a Genesis Award for Outstanding Television in a Family Series for an episode he wrote that focused on the inhumane treatment of research animals. In '94, Jon was honored with his own star on the Hollywood Walk of Fame. He and Lassie toured in honor of her 50th anniversary on TV. He began directing and hosting online videos about
dogs and cats for a Purina website. Jon's career has been burgeoning in a variety of directions since.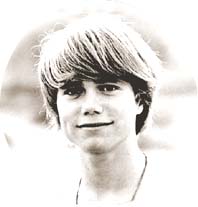 In 2007, Jon celebrated his 50th anniversary as Timmy with the release of his autobiography, Timmy's in the Well, recently released in paperback. An accomplished chef, he is hard at work on a cookbook called Timmy's in the Kitchen. And he continues to pursue projects in the entertainment industry. Jon can be seen later this year playing a real-life senator in Susie's Hope, a film with a strong anti-animal-abuse theme.

The check shirt and jeans he wore for seven years on Lassie hang in The Smithsonian next to Archie Bunker's chair. Lassie continues to air in more than 50 countries and Jon receives letters and emails from
fans of all ages, worldwide.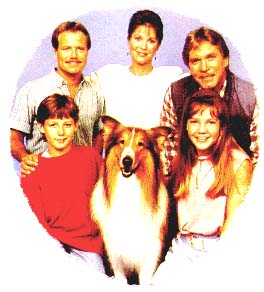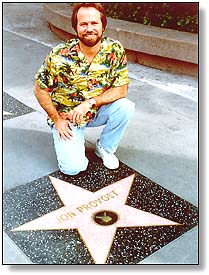 Says Jon, "Wherever I am, when people realize I was Timmy, they travel right back to that warm, happy time where, for thirty minutes every week, they were transported by the adventures of a boy and his dog; and I am greeted with warm smiles, hugs, and even some tears along with many stories about what it all meant to them…I could never possibly have imagined what my work would mean to people over the years."