RECOLLECTIONS XI

2008 was a year of travel -- seeing old friends and making new ones.
In 1957-58, Kelly Junge, Jr. played Timmy's friend Scott on "Lassie"
Fifty years later, we meet again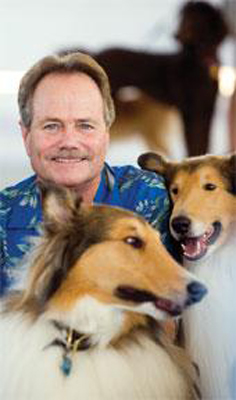 ...in Pueblo, CO at a fundraiser for the first no kill, green shelter.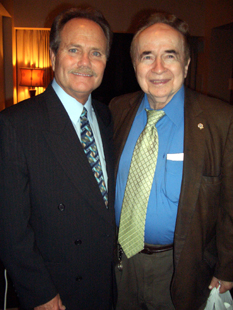 I traveled to the Pennsylvania Poconos to receive a Lifetime Achievement Award at a film festival.
Laurie went, too and so did my old friend, legendary talk show host Joe Franklin.










I did The Early Show on CBS twice this year, the second time with a great group of '50s icons.

On the couch with Tony Dow, Paul Petersen and Keith Thibodeaux...and Lassie

In the studio with Little Richard and the shows costumed hosts! A great morning.
There are links to both Early Show interviews on my Personal Greeting page.



In May, I celebrated Mother's Day at the Television Academy with some old friends.
Remember Marc Copage from "Julia"? Last time I saw him, he was a little shorter.
Jerry Mathers and Angela Cartwright

looked great.



And I greeted one of my Lassie TV moms, Cloris Leachman, with her
real-life son, George.


I appeared for a month in Branson, MO at Silver Dollar City and made a lot of great friends.

I worked with some great people:

Leeza Gibbons
Margaret O'Brien
Kathy Garver
Florence Henderson,
and my old pal Flip Mark holding a photo of our former selves.

| | | |
| --- | --- | --- |
| | | |

You may know that I always try to end these pages with a photo of Tommy Rettig.
Here's one you may never have seen: a snap shot of young Tommy, not quite six years old.




Click here to go back to the main Recollections photo page.


---
Copyright © 2000-2010 Jon & Laurie Provost
All Rights Reserved
This site was created by DigiSYNC Media