A PERSONAL MESSAGE FROM JON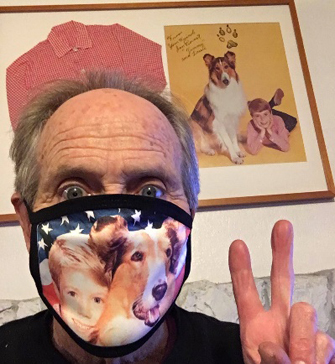 Winter, 2020


What a long, hard year it has been for us all. As if turning 70 wasn't tough enough, Laurie caught Covid at my March birthday party and she was officially 37th confirmed case in Sonoma County. Fortunately it was a mild case with no lingering effects. I was a great caregiver and managed not to catch it myself.

My grandchildren are growing so fast. Juliana is 6 and Lucas just 1 year old…cutest kids ever. I understand now why everyone said being a grandparent is the best. I am so happy and proud. They are the delight of my life.

We barely escaped with our home this fire season with flames just 200 yards from us. God bless the first responders who saved our neighborhood. But the result was that our home was filled with toxic ash and it has been a big job to clean it up. Of course, I had no appearances this year; so I have used the time to work on our house which I really enjoy.

I am happy to say that I completely sold out of my book, Timmy's in the Well! It will be reprinted and available near Christmas. I have also started a new book…I think for many, it will be somewhat of a surprise, but more about that next year.

And I hope you will all check out my new Timmy and Lassie masks! They are custom-made in the USA and the perfect stocking stuffer for that special someone on your gift list!

Happy Holidays to all. 2021 will be better, so hang on!
Until then, stay positive and test negative!


- Jon
If you'd like Jon to appear at your event,
please contact:

Living Legends Ltd.
phone: 707 538-9893
P.O. Box 5290
Santa Rosa, CA 95402

---
Copyright © 2021 Jon & Laurie Provost
All Rights Reserved
This site powered by digiSYNC Media