A PERSONAL MESSAGE FROM JON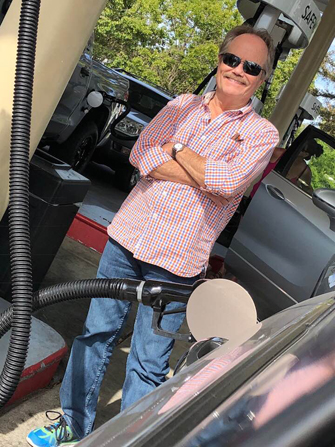 January, 2019

Hello and Happy New Year!
Thanks for checking in with me. Can't tell you how much I appreciate it.

2018 was a wonderful year. The highlight was definitely my trip to Cuba. Laurie and I cruised there with our group and we all loved it. I highly recommend it. The people are warm and kind and welcoming. The city is full of music and colors and '50s cars! Truly a unique experience.

2019's cruise is going to be something ENTIRELY different. Barry Williams from "The Brady Bunch" invited me to join him on a Classic TV sea adventure going to Grand Cayman, Cozumel and Costa Maya November 8-14th. Other guests include Jerry Mathers, Dawn Wells, Butch Patrick and more. You gotta check it out! Go to: https://classictvstarscruise.com/jon-provost-fans/
for more information. And if you decide to book, use the pass code: JONPROVOST for special savings! Hope to see you there.

We have lots to celebrate this year. My children will be 35 and 33 and my granddaughter will be 5. In March, Laurie and I will celebrate 20 years of marriage…thinking about renewing our vows on the cruise…any thoughts on that?

We were extremely fortunate to survive the fires of 2017 and 2018. We were evacuated and it was traumatic, but in the end, we had a home to return to when so many others did not. It has definitely changed our perspectives. We realized we had way too much stuff and spent much of 2018 downsizing. It feels great to get rid of stuff! We continue the process into 2019. "Use it or lose it" can now be applied to everything in my life.

Just starting to book appearances for the year…first up is Nashville in February.

All my best wishes for a safe and sane 2019!




- Jon
If you'd like Jon to appear at your event,
please contact:

Living Legends Ltd.
phone: 707 538-9893
P.O. Box 5290
Santa Rosa, CA 95402

---
Copyright © 2019 Jon & Laurie Provost
All Rights Reserved
This site powered by DigiSYNC Media