A PERSONAL MESSAGE FROM JON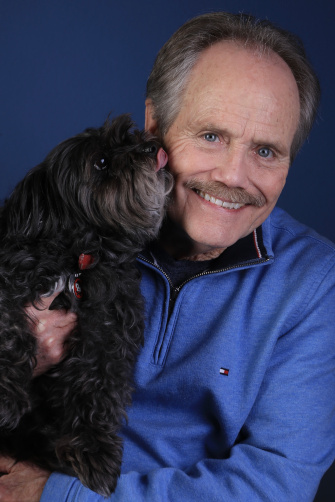 2023


Spring is around the corner -- so they tell me! I'll believe it if it ever stops raining here in California.

I've got some great things cooking for this year. Most important is the birth of a new grandchild -a boy- due early April. He will be my third grand, my son's first. Exciting for me to know the Provost name will continue! He will be joining my daughter's two kids who are 8 and 3 and anxiously awaiting the birth of their cousin.

I've spent the last months of 2022 updating my autobiography which came out way back in 2008. It's a wonderful book and I'm so proud of it. (I can say that because Laurie did such a beautiful job of writing my stories and incorporating those of dozens of people she interviewed.) The only complaint we ever got was that the photos were too small. We fixed that this time around. They are big and beautiful. We updated the book through December 2022 and added dozens of photos. It's available on Amazon in paperback or on Kindle. https://www.amazon.com/Timmys-Well-Jon-ProvostStory/dp/B0BRC9BG5C/ref=tmm_pap_swatch_0?_encoding=UTF8&qid=1678838923&sr=8-1
If you'd like a signed copy, just email me and we'll be happy to send that right out!

And I hope to have an announcement at the end of the summer for a new venture of mine- something wonderful for dogs... but more about that later.

Meanwhile, I continue to make random appearances at comic cons and on Creature Features. If you haven't watched the show, check it out on YouTube. We're headed to Mexico later this month to celebrate a big birthday for Laurie. Then off to Marshfield, MO for the Cherry Blossom Festival where I will present my good buddy Jerry Mathers with a well-deserved achievement award.

After that we're home for a while and will be looking to rescue a new senior dog. We said goodbye to our dear Nino in January. That part never gets any easier. The house feels so empty without that little 12-pound boy. He filled our home and our hearts with love and we miss him so much.

Thanks for checking in! More soon.


- Jon
If you'd like Jon to appear at your event,
please contact:

Living Legends Ltd.
phone: 707 538-9893
P.O. Box 5290
Santa Rosa, CA 95402

---
Copyright © 2022 Jon & Laurie Provost
All Rights Reserved
This site powered by digiSYNC Media